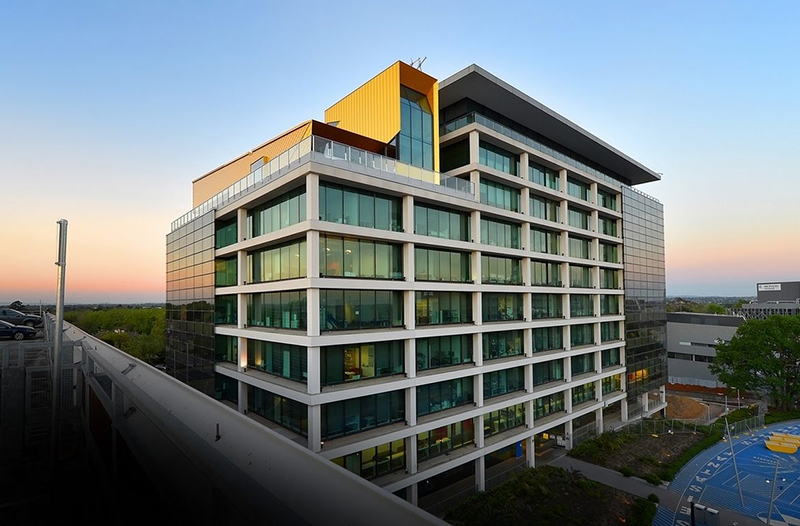 WELCOME
As part of O-Week, Monash Business School welcomes you to our Orientation and Clubs Fair, a must attend event for new and recently commenced students. Featuring a mixture of social, academic and interactive sessions including a unique panel and daily quiz, with prizes up for grabs - there is something for everyone!

Take this opportunity to meet your academics, connect with new and existing students, and find out about unique opportunities available to business students.
Orientation is available to everyone, wherever you are in the world! We have sessions on campus, online, or a combination of both if you wish.
Students currently located in Melbourne are encouraged to attend on campus O-Week activities. Registration is required, so if you have not done so already click here to register now.

If you are unable to attend campus you can join various O-Week sessions online via our interactive virtual fair. Note: all sessions will be displayed in the Auditorium, located within the fair.
Make sure you visit the Orientation Hub, your dedicated page for essential orientation and transition information.
EXPLORE
Lobby: Once you log in, the lobby is your central launch pad to all aspects of the fair.
Agenda: Provides you with an overview of all O-Week activities and locations.
Info desk: Visit the information desk if you need help navigating the fair or require technical support.
Exhibit Hall: Enter the Exhibit Hall to meet all booth holders.
Booths: Meet and find out about various members of our business community.
Auditorium: Attend and view live webinars, pre-recorded videos and semi-live sessions.
Swag Bag: Add, download and store items (documents and videos) you come across at the fair.
Resource Centre: A searchable library of all documents, videos and other content available for download.
Live Chat: Interact with booth holders, staff and other students through group or 1:1 chats
Lounge: Find out how your student associations can support you throughout your time at Monash Business School, and access helpful resources to assist you transition into University life.
Photo booth: Smile! Have some fun in the virtual photo booth, take a selfie and share it with your new friends!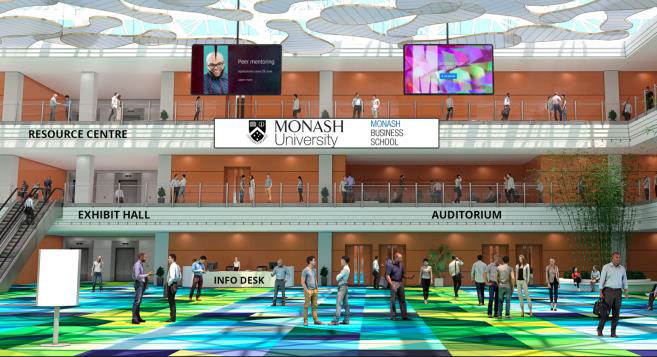 O-WEEK ACTIVITIES

Attend a Course Information session

Meet other students, including our Clubs and Societies
Access student resources and advice

Discover how to get involved with the University community

Watch live and pre-recorded presentations

Experience Wominjeka Monash – A celebration of Australian Indigenous Culture

Engage in Social and Networking Events

Chat with support service staff

Find out about future study options and career planning

Take a virtual tour of your home campus
Frequently Asked Questions